Thank you for visiting my website to learn more about my practice.
My clinical work includes providing psychotherapy for adolescents, adults, couples, and families. The focus of all my therapeutic work is based in relationships - with others as well as with one's self. To serve my clients best, I utilize an evidence-based framework, incorporating best practices with clinical experience and expertise. I tailor our time together to your needs.
Additionally, I provide psychiatric evaluations for adolescents and adults. Evaluations are designed to identify strengths and foster understanding of each individual's unique abilities to contribute to success in life.
As an educator and keynote speaker, I present locally and nationally at conferences, giving presentations to educators, students, and parents on adolescents and related topics. Past topics have included Mental Health in Teens, Teaching in the 21st Century Digital Age, Parenting in the Digital Age, Neuroscience & The Teen Brain, Best Practices in Teaching.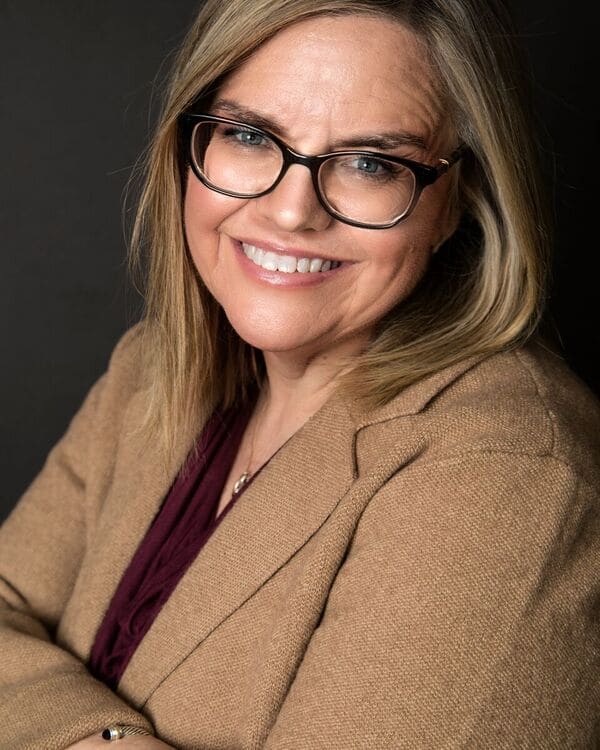 My work with adult individuals includes work with both men and women on a wide variety of challenges including anxiety and depression. Anxiety takes many forms including Generalized Anxiety, Panic Disorder, and Obsessive-Compulsive Disorder. Depression sometimes presents with anxiety and may take the form of Major Depression, Bipolar Depression, or Dysthymia. Trauma, past and present, as well as PTSD are challenges we can face together. Personality and relationship difficulties are areas of specialty, as are grief and loss.
Teens, Couples, & Familes
In serving teens, I strive to connect and offer new perspectives on the challenges of growing up. In Washington, at the age of 13, the teen holds his or her own confidentiality, and so everything we discuss is private, regardless of who is paying for therapy. Having worked with teens for nearly 20 years, I offer compassion and empathy, as well as an adult perspective from someone other than a parent.
In working with couples, I work with individuals coming together to improve their communication and their relationship. Often, we are able to find new takes on long-term relationships, or offer insights into building healthy ones. In addition to communication, an area of specialty in my work is infidelity and its impact on the relationship.
Finally, I work with families to understand dynamics and interactions. We work together to improve parenting and relationships among all members of the family. I often work with parents of children and adult children who are struggling with chronic and major mental illness.
I am a licensed clinical psychologist. In the state of Washington, calling myself a psychologist means I have met specific standards in education and training set by the state. I earned a doctoral degree in clinical psychology from Seattle Pacific University indicating I have in-depth training in the diagnosis and treatment of mental illness, as well as evaluation and assessment. I have passed national and local examinations, and stay current in the field through Continuing Education courses. In addition, I completed more than 5500 hours in supervised clinical work before receiving my license. I have worked with adolescents, adults, couples, and families in a variety of clinical settings, including local healthcare agencies, a psychiatric hospital, and a local psychiatric day treatment program dealing with all types of psychological challenges.
Prior to attending SPU, I attended Seattle University, where i earned a Master's Degree in Existential-Phenomenological Psychology. This degree also required many hours of clinical practice, as well as a deep grasp of the contribution of philosophy to the understanding of human experience. My study at SU has significantly influenced my clinical work, bringing depth and richness to my understanding of others and their worldview. This training contributed to my work with individuals and families from all ethnic, cultural, religious and economic backgrounds.
My experience teaching and in the education field has also impacted my clinical work. For nine years, I was a teacher at Holy Names Academy, a private, all-girls, college-prep high school. I taught AP Psychology and AP Statistics, learning a great deal about adolescents and even more about the field of psychology. I often provided various trainings to other faculty and staff on topics of learning and education and served on various committees including Technology in the Classroom. Additionally, I taught for three years as core faculty in the doctoral program in clinical psychology at Antioch University Seattle, where I still teach occasionally as an adjunct. I taught a variety of courses and provided training and supervision to many talented young psychologists-in-training. Additionally, I contributed to the curriculum and program development among my university committees. Teaching and education has been very rewarding and meaningful.
My fee for 55-minute sessions is $225.00. Sessions of 85 minutes, recommended for initial meetings, couples and families are $325.00. Evaluations include an hour or more of time for report writing billed at $225 an hour.
Payment is requested at the time of service. If you have insurance with one of the companies that I am contracted with, your insurance will be billed and you will responsible only for co-pays and deductibles. If I am an out-of-network provider (your company is not on the list below), you are responsible for charges, but will be provided with invoices to submit for possible reimbursement. I accept cash, personal checks, or Visa/Mastercard/American Express credit cards.
All billing and insurance negotiation is handled by my professional billing specialist, Shelly DeRousseau. Shelly can be reached at 360-752-9569 or via email at billing@melissakennedyphd.com. After an initial appointment is made, Shelly will contact you to discuss your co-pays and deductibles.
At this time, I accept the following insurance plans and their affiliates. If your insurance is not named specifically on this list, check the icons on your insurance card. Your carrier may be affiliated with one of these.
Cigna
Regence
Premera
Blue Cross & Blue Shield
Blue Care Network
Aetna
First Choice Health
Value Options & Beacon Health
Kaiser Permanente PPO
Please note I am no longer accepting new patients from United Behavioral Health or its affiliates.
*Please note late cancellations (less than 48 hours prior to our scheduled appointment) or not showing for your appointment can not be billed to your insurer. You will be charged for these sessions at my full fee ($225.) Please avoid this by notifying me in advance if you can not make your appointment time.
I have a strong commitment to providing therapeutic services to those who need these services the most. On a limited basis, I am able to offer a sliding scale for payment should you qualify. Please inquire for more information.
Please carefully complete this contact form in its entirety.
I will contact potential new patients ONLY when I have a match in schedule to your availability as you note below. This preliminary information will assist in getting started with the process of working together.
Seattle Tower: 1218 3rd Avenue, Suite 1400, Seattle, 98101.
Northgate Executive Center: 155 NE 100 Street, Suite 220, Seattle, 98125.